Custom Machinery
When it comes to custom machine building, look no further than Emerald Tool. Our focus is building custom machinery to the customers' specifications and built to last for years. We manage your project from start to finish.
Emerald Tool Can Provide and Manage: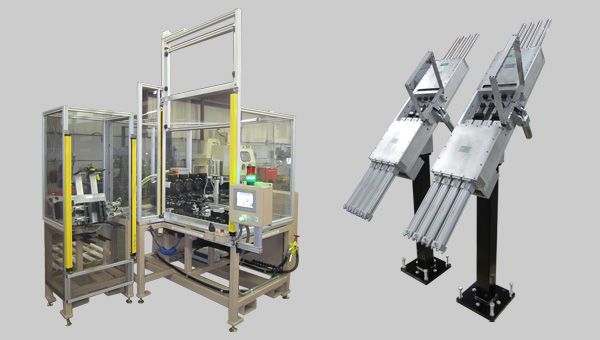 Design of machine
Procurement of raw materials required
Procurement of commercially available components
Base or frame fabrication
Machining of component parts
Complete mechanical assembly
Electrical and plumbing work required
Debugging, testing, and checkout
Runoff with the customer prior to shipment
Shipping, including skidding or crating
Setup at customer facility with runoff
Our staff is highly trained and has years of experience designing and building custom machines for a wide range of industries. Every member of our staff is focused on providing you with the best quality products.