Fixtures
Emerald Tool can design and build new fixtures for your business, including updates or engineering changes to your existing fixtures. Let us leverage our engineering expertise and computer analysis tools to ensure it meets your needs. Once the design is optimized, fully reviewed, and with customer approval, our experienced staff will build the fixture.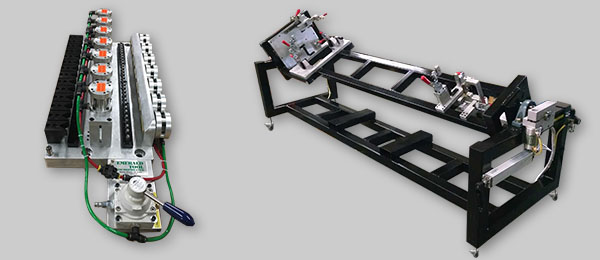 Fixture Design and Build:
On-site design staff that works with the customer
Fixtures that consistently meet or exceed requirements
Consistent, on-time delivery
Inspection
Third party certification available
Customer approval prior to shipment
Emerald Tool has designed and built fixtures for a wide range of industries. We are confident that we can build a fixture for you that will meet your requirements and facility environment.